Google is always improvising and refreshing its Gmail's layout to provide the best User experience to its users. Once again you will see a much-improved User Experience in your Google's Gmail inbox. Google brings the power of AMP to Gmail.
More than 3.5 Billion people worldwide rely on emails for professional & business communications. That's the main reason Google launched AMP for Gmail, making emails more dynamic. This will let you shop and fill out forms without leaving your inbox, and do almost all other tasks just like a webpage. Boo Yeah, now that's what will benefit businesses and will take email marketing to all the new heights! It will allow you to save a lot of time and make the interaction easy where you can RSVP to events, fill out questions too.
What's is AMP for Email ⚡
AMP for email will allow the sender to include the AMP components in the email for rich and engaging emails. In simple terms, this will make your inbox to operate like an App or just like a Webpage, sounds cool right? The Gmail users will able to view the AMP version in their email in their inboxes. You can send the AMP emails to subscribers when you start using the developer documentation provided by Google under the AMP for Email Spec. (AMP HTML email)
The AMP email specs are already released by Google, and Gmail will be the first to get this feature later this year. Yahoo Mail, Hotmail, Outlook are also on the way to get the AMP HTML email support.
Some of the companies that already support this new format are Booking.com, Despegar, Doodle, Ecwid, Freshworks, Nexxt, OYO Rooms, Pinterest and redBus. Also, many others will be joining the league very soon!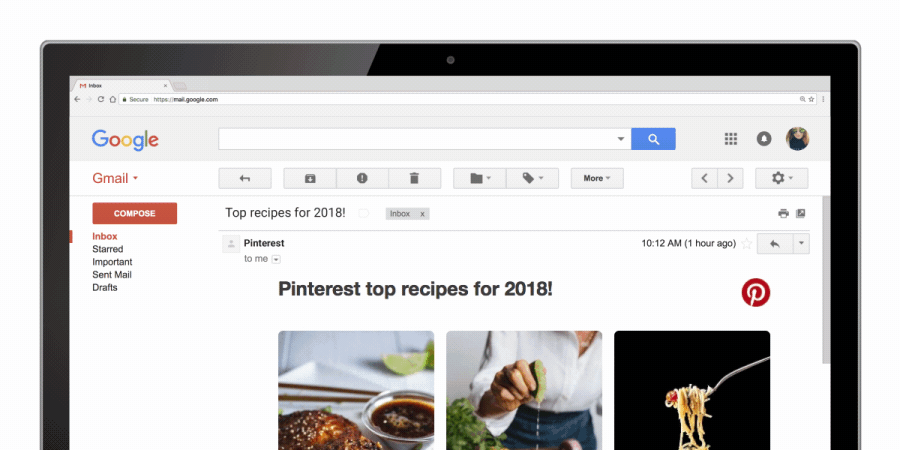 How to Create an AMP HTML Email ✉️
Creation of AMP email is different from creating the HTML email. AMP of email requires the third separate MIME-type: text-x-amphtml. Email marketers use two multiple MIME (Multi-Purpose Internet Mail Extensions) to create HTML part and plain text part.
In order to get started with the creation of AMP HTML emails, just have a look at this guide on AMP for Gmail by Google. More than 270 billion emails are sent each day! So, are you ready to engage more customers using AMP for emails?
Advantages of AMP for Email ✓
Add dynamic and interactive content like Forms, List, Accordions, Carousel, Sidebar.
The information in the email can be kept updated with AMP, power to you developers.
Allow users to take a quick action right through the email without leaving the email client app.
Has the ability to add real-time response and form submission, thus boosting interactivity and productivity.
Aakash Sahney, the product manager of Gmail says that "the dynamic support has already rolled out to Gmail users on the web and mobile support is on the way." Apart from the launch of AMP email, you must have come to hear that Google has recently also planned to kill off its Inbox app and yes the news is definitely true. Also, Gmail's material design update, very bright, very white redesign is now rolling out to all devices.
Powered by DotnikStudio.com